DreamHost Walk-through
DreamHost is a web hosting service. There is no free plan. On the plus side they manage your email server too, so if you have a domain name and want to create email addresses to match, then it's easy to get them created in your control panel.
Go to Dreamhost and sign up for a Shared Hosting account.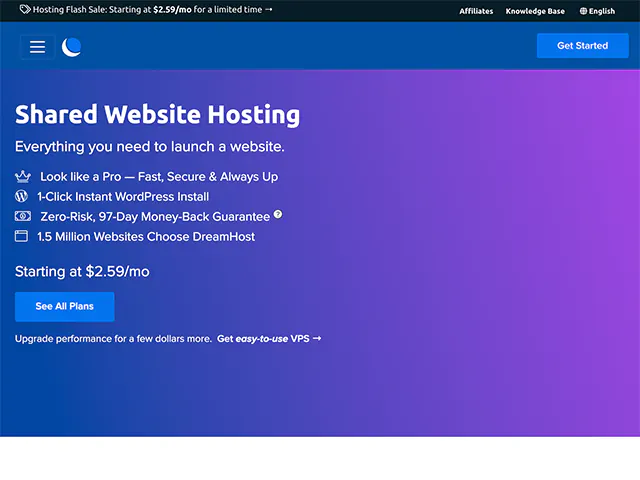 Choose a hosting plan
The Shared Unlimited plan comes with email, and the yearly payment option gives you a discount over the monthly price, so that's probably a good place to start.
Register a domain name
If you choose a domain name now, Dreamhost will cover the cost for the first year (some restrictions apply). If you choose a domain name later you have up to a month to use the 1 year free domain name offer. In the meantime, you'll get a temporary subdomain that you can use on dreamhosters.com.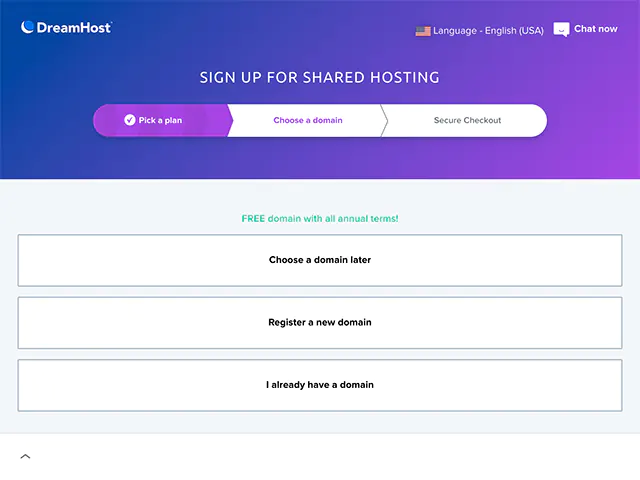 Enter payment and account information
I like getting the Dreamhost newsletter, so I leave that checked. Uncheck the additional options, if you don't want them. We don't need them for what we're doing at the moment, and we can always add them later.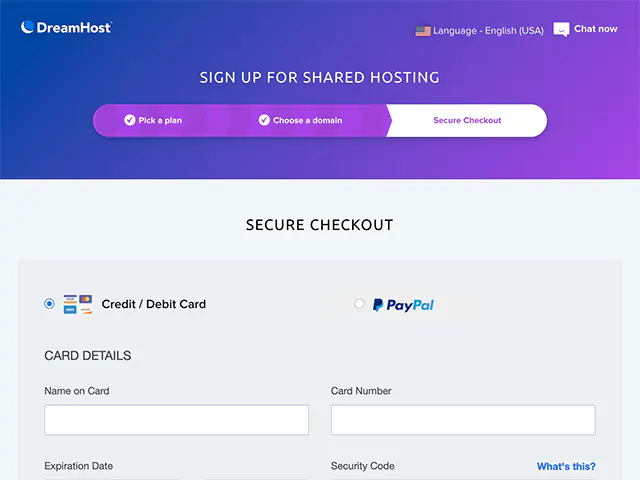 It may take up to 48 hours for your domain name to start working. Sometimes it works in as little as 15 minutes, but the connection may be a little flaky. Just try to be patient while the DNS is propagating.
Upload your files
Go into your control panel at panel.dreamhost.com.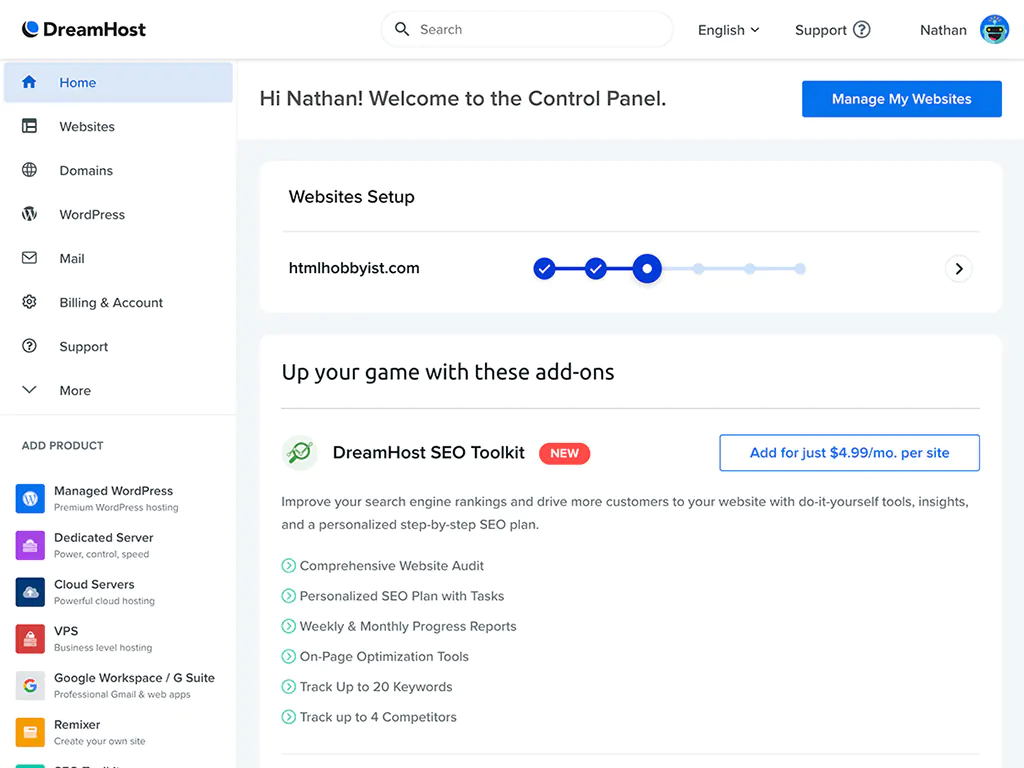 In the left menu click on Domains and then Manage Domains. Under your new domain name, click on WebFTP to open the WebFTP window.
The window will be mostly empty. You can use the upload button at the bottom of the page or drag and drop your files from your website folder into the WebFTP window.