Neocities Walk-through
Neocities intends to pick up where Geocities left off. It's a network of web sites intended to bring back the lost individual creativity of the web. It provides free static web hosting services and tools that allow you to create your own web site without advertisements.
Go to Neocities and sign up for an account.
Choose a plan
The Free plan. You will be given a subdomain based on your username. If you want to use your own domain name you'll need to purchase one from a domain name registrar, and sign up for a Supporter plan. The Supporter plan comes with far fewer restrictions.
Login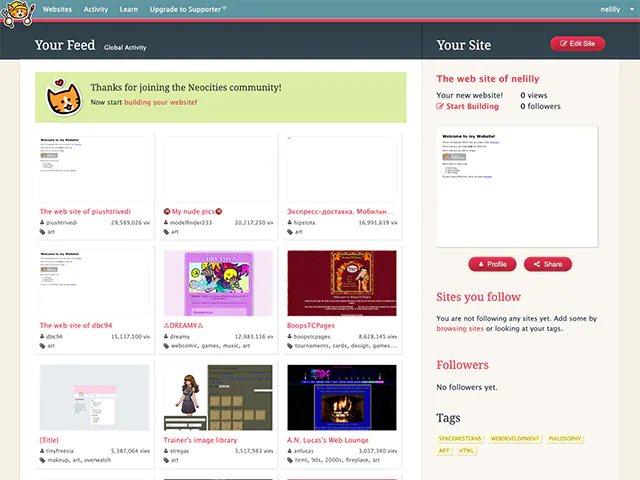 Edit your site
Drag and drop new files to upload them.
Click on one of the HTML files to edit the code directly in the browser.
View your website updates.